TOWNES VAN ZANDTs letztes und bestes Album für Poppy Records erscheint jetzt auf 180g Vinyl im Gatefold Sleeve.

Als zweites von zwei Alben, die 1972 erschienen, gilt ,The Late Great Townes van Zandt" als Meisterwerk und wartet mit zwei seiner meist gecoverten Songs auf, der Outlaw Ballade ,Pancho And Lefty" und das zeitlose Liebeslied ,If I Needed You".

Dazu gesellen sich Coverversionen von seinem Idol HANK WILLIAMS, ,Honky Tonkin", und der Country Liebling ,Fraulein".

Als direkter Nachfolger von ,High, Low And In Between" war ,The Late Great." auch sein letztes Album für das marode Poppy Label.

Produziert von Kevin Eggers und Jack Clements sind die Highlights des Albums die definitive Version von ,Sad Cinderella" und das experimentierfreudige ,Silver Ships Of Andilar", das ein Streicher Arrangement von Bergen White beinhaltet, einem der wenigen schwarzen Musiker in Nashville und Top Arrangeur zu der Zeit.

Obwohl es oft in ,Greatest Album"-Listen auftaucht, hatte ,The Late Great Townes van Zandt" keinen nennenswerten kommerziellen Erfolg, was für viele seiner Alben galt.

Aufgrund der komplizierten rechtlichen Situation, in die sein Leben und seine Karriere geriet, erhielt VAN ZANDT einen nur geringen finanziellen Ausgleich für die Hitaufnahmen seiner Songs durch EMMYLOU HARRIS, DON WILLIAMS, WILLIE NELSON und MERLE HAGGARD und verbrachte den Großteil seines Lebens ohne einen Pfenning.

Seit seinem Tod wird sein Werk jedoch stetig aufgewertet und das Interesse an seinen Album feiert ein Revival.

VAN ZANDT nahm elf Studioalben und ein halbes Dutzend Livealben auf. Die Re-Issue Serie von Charly versammelt einiger der besten dieses Werkes auf 180g Vinyl.
1 No Lonesome Tune

2 Sad Cinderella

3 German Mustard (A Clapalong)

4 Don't Let The Sunshine Fool Ya'

5 Honky Tonkin'

6 Snow Don't Fall

7 Fraulein

8 Pancho And Lefty

9 If I Needed You

10 Silver Ships Of Andilar

11 Heavenly Houseboat Blues
Kunden, die diesen Artikel kauften, haben auch folgende Artikel bestellt:
---
Label: Universal, 2016 Bestellnummer: 5123410 Erscheinungstermin: 2.12.2016 Enthält...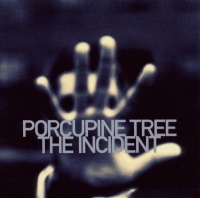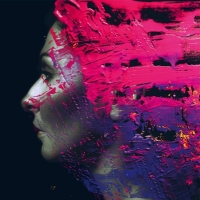 Label: Kscope, 2014 Bestellnummer: KSCOPE875 Erscheinungstermin: 27.2.2015 Enthält...